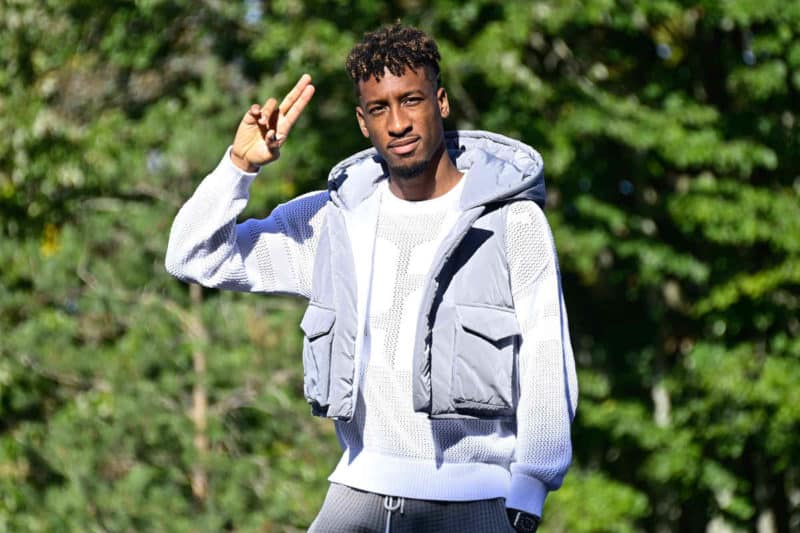 Kingsley Coman praises team-mate Mathys Tel and shares his thoughts on PSG at his press conference with the Blues
While The French team preparing to meet The Netherlands as part of the European Championship 2024 qualification, Kingsley Coman, its star player, took time to reflect on the remarkable progress of his Bayern Munich teammate, Mathys Tel. In an interview, Coman couldn't help but praise the young talent, highlighting his impressive growth and dedication to the team.
"His progress is extraordinary compared to his arrival," Coman began, highlighting Tel's extraordinary progress since his arrival. He continued: "Already in training we see a difference, we see that he is maturing, that he is really developing day by day." Coman's words painted a vivid picture of Tel's development, not only on the field, but also in terms of his maturity and growth as a player.
Coman went on to praise Tel's contribution to Bayern Munich's success this season, despite limited playing time. "At the moment what he is doing this season is extraordinary for the club, he has brought us a lot of points with the little playing time he has," Coman explained. He praised Tel's dynamic impact on the team and his unwavering work ethic: "But beyond the goals, the dynamism he has when he comes in, his mentality every day to work never complaining, doing everything for the team, that's something I admire, that I appreciate on and which you don't often see in young players. It's beautiful". Coman's admiration for Tel's attitude and performance was evident.
Coman talks at PSG
Coman didn't stop there, he shared his thoughts on Paris Saint-Germain (PSG) and their journey in the UEFA Champions League. Growing up in Paris, Coman expressed his desire to see PSG succeed in the competition. "As a player who grew up in Paris, we want PSG to win the Champions League," he admitted. However, he acknowledged the competitive spirit, saying: "Afterwards, as long as I'm in Munich, I hope not. You never know afterwards, if one day I change teams…" Coman's words allude to the unpredictability of the football world, leaving the door open for possible career changes.
Beyond football, Coman also spoke about the importance of stress management in the game. "It's very important, we're in a profession where there's a lot of stress, we have to protect ourselves from it and be able to talk if it helps," he shared. He emphasized the importance of support systems for players, and recognized the role of clubs in providing resources to cope with the enormous pressure.
Finally, Coman acknowledged the transformation of PSG since his departure and its status as a contender for the Champions League. "I think I made the right decision when I left the situation was completely different then," he said. He highlighted the development of the club and the fact that it is now considered a serious contender in the competition. Coman's comments reflect the changing landscape of European football.