Cisco announces that Webex will soon be available on two new platforms: tvOS and watchOS. So the famous video conferencing app can be used in videos on the latest Apple TV running tvOS 17, thanks to the ability Apple added this year to use an iPhone or iPad as a camera. There's no video on the Apple Watch, we suspect, but you'll still be able to participate in video conferences with audio from the watch on your wrist if you've previously paired Bluetooth headphones.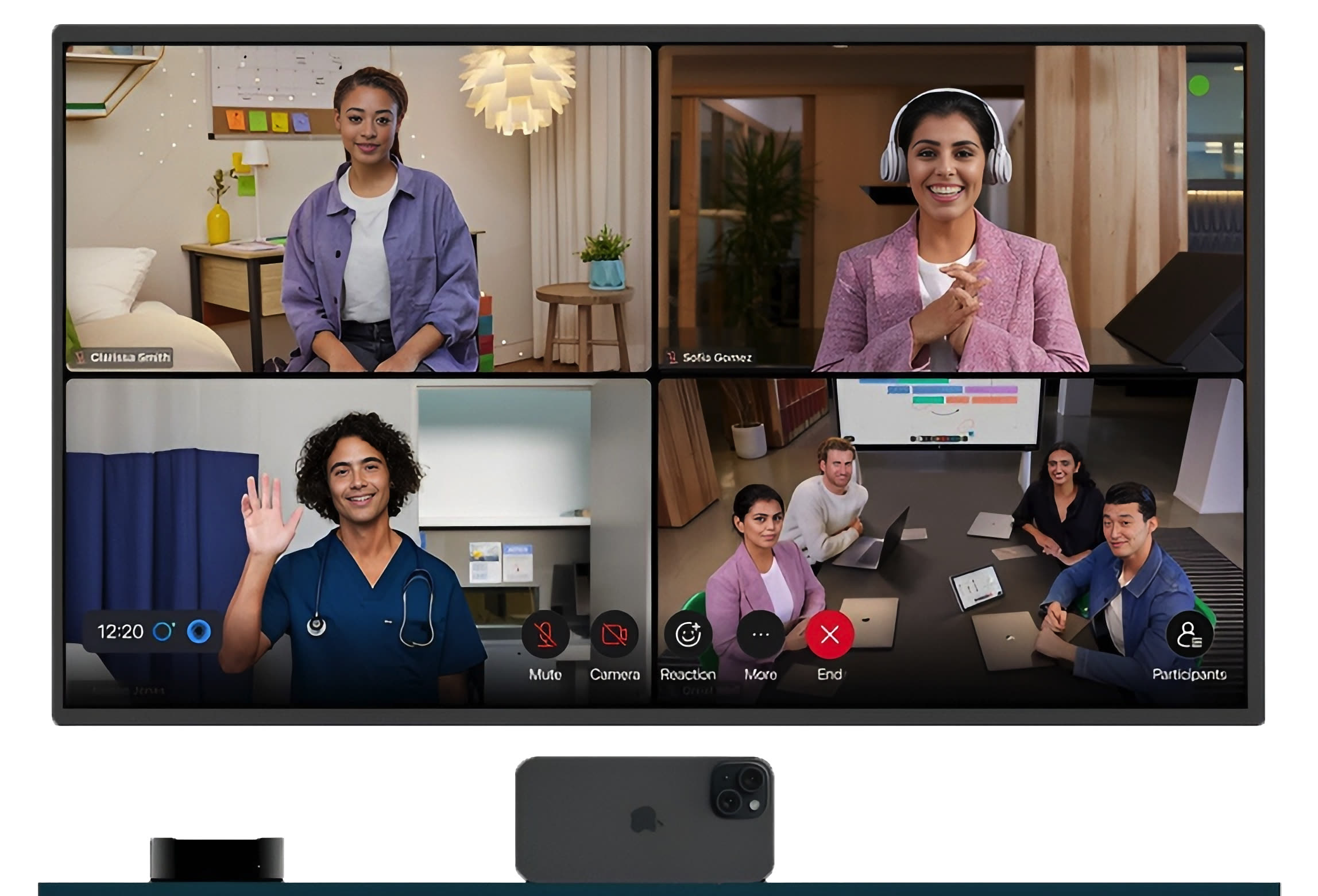 There are plans to update the Webex app soon (though Cisco hasn't announced a date) to provide access to these two new platforms. The company clarifies that the tvOS app will display a QR code on the TV, and that you'll need to be connected to an iPhone to join the meeting. On the other hand, we can display a list of meetings in watchOS and join one of them with just a tap.
Note that this would be too easy otherwise: the Webex Meetings app already has a watchOS app, but it's different from the Webex app mentioned here. The first is obviously focused on video conferencing, the second is more of a full-fledged application for working with other people, including instant messaging.